TAKE A TOUR WITH US
Take a tour of The H.U.B. and let us show you why we are the choice for your family!
Schedule Tour Now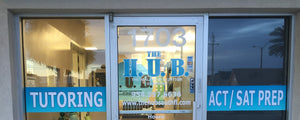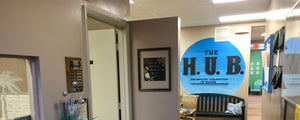 INSIDE THE HUB
Our vision is for The H.U.B. to meet all of your student's educational needs.  Classes include core academic credits such as Language Arts, Social Sciences, Natural Sciences, High School English I-IV, Pre-Algebra through Pre-Calculus.
Enrollment Documents
Please print and complete these forms. Mail to: The H.U.B. 1703 N. State Road 7 Margate, FL 33063 with the appropriate fees. Registration must include an emergency contact other than the person completing the form. The form must also be signed and notarized. Registration is on a first come-first served basis.
2023-2024 Enrollment Documents
The H.U.B.
1703 N State Road 7
Margate, FL 33063
Mon-Fri 8:00am-4:00pm
Sat-Sun By Appointment